Validation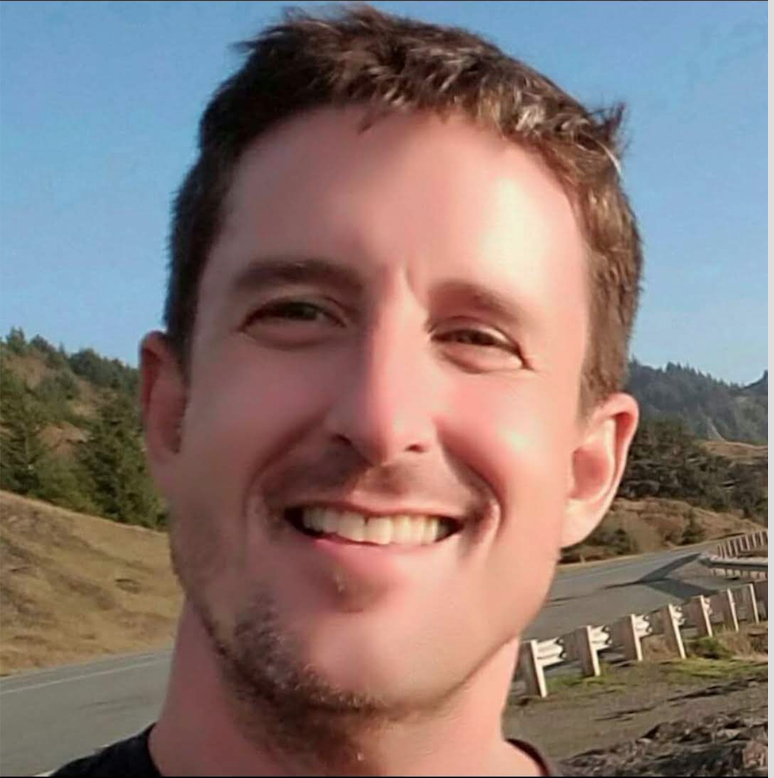 John Fitzgerald Keitel – Founder, weareYOU
Validation, that's what college meant to me, and I have a Georgetown University rejection letter addressed to my older brother to thank for it.
My large, Catholic, middle-class family didn't take the Georgetown snub well. My brother was smart, popular, had excellent grades and test scores, and played a mean game of soccer. What he didn't have were wealth and connections, and that seemed to matter, at least in the story my family told about it – especially my mother.
Education had been pivotal to my mom growing up. The daughter of an Irish immigrant and a working-class jack of all trades, she graduated with honors at 16 from St. Catherine's Academy in the Bronx during the Depression. At a time when society expected women to get married and have kids, she was the first person in her family to continue her education, earning a BS in Business from Hunter College of the City University of New York. "The Harvard of the proletariat!" she'd proclaim, whenever she got the chance.
It was the kind of unabashed pride in family I'd come to expect as the youngest of the clan. But my brother's rejection from Georgetown when I was still in the second grade changed all of that. It was a wake-up call to the realities of status and class and introduced me to our family's narrative about them that became a refrain of the remaining years of my childhood; tales of tough luck, like the one about Georgetown, told by a parent or sibling to cushion life's slights and disappointments.
I didn't buy them. I didn't like the way they made us out to be victims. My mother was the smartest person I knew, and my family as good as anyone's. I became bent on proving it by checking off as many of the boxes my siblings had missed, as possible. "Getting into a school like Georgetown," which meant one classified as "most selective," was the top box.
Looking back, I enjoyed enormous benefits having six siblings eight to twenty years older than me. Watching them navigate their lives gave me valuable insights into what was and wasn't necessary, what did and didn't stick. Whether or where one goes to college and, more importantly, why definitely sticks. And yet, all I heard from my brothers and sisters about it was a litany of self-defeating stories about second choices.
College may only be four years of a life, but those four years can shape the next forty, something my mother confirmed for me every time she busted out her mantra about Hunter College being the Harvard of the proletariat. That's how I wanted to feel about my alma mater forty years later. But before I could go to college, I had to get into and choose one, and with over 4,100 colleges and universities in the United States, that's a journey in its own right.
It isn't just the quantity or quality of options available. It's the depth and variety, from tiny, private schools to huge, public universities; bustling, urban settings to bucolic, rural campuses; conservatories of fine and performing arts to institutes of technology. I had never heard of most of them and consumed every guide and glossy brochure I could get my hands on. One after the other, their broad, manicured lawns, cloistered, cobbled quadrangles, and towers and steeples dripping in history flipped before my eyes. Everywhere, young people of all types studied and frolicked to their hearts' content.
With my goal of getting into a school like Georgetown, my transcript had to sparkle. But it wasn't the studying, test-taking, or overextended schedule of activities that tried me most. It was a pull, like gravity, that grew stronger with each passing year of high school. I assumed my ambition would meet with my family's approval, not generate the rivalries it did. I hadn't yet grasped the purpose of the stories we each tell the world about ourselves. So, the more I flexed, the stronger the gravity intent on keeping me put pulled, and the more on my own I found myself.
The way I saw it, my brother had erred in thinking, "There's only one." The valedictorian of my high school class had her heart similarly set on one specific school and tormented herself with the possibility of getting turned down. I didn't see the point. Besides, there were so many amazing possibilities. I don't think I could have chosen just one, not yet, at least. That would come later. For now, "It only takes one" was my motto. And I set about making a list.
I weighed class sizes and subject strengths with tuition costs and campus settings. I attended college fairs and receptions where representatives and graduates set up booths and answered questions. I even took an East Coast college trip on my own with money I earned working in my high school's bookstore. I whittled it all down to a final application list that included: my hometown state's flagship campus, the University of Illinois Urbana-Champaign, and eight private, mid-sized universities and small colleges, rated "most selective," strong in the humanities, and in or near major cities.
It only takes one. And then, I waited.
My reckoning finally arrived in late March just a few days after my eighteenth birthday. I had already been accepted to the University of Illinois as an "Outstanding Prospective Freshman," which pleased my mother to no end. "A real feather in your cap," she said. Dollar for dollar, it was arguably the best value and most practical choice of any of the schools on my list, especially given my family's resources. And so, we drove downstate to try out life as an Illini for a weekend. But now, the rest of the decisions were due, and the first had just arrived. Would I conquer the narrative and defy gravity?
The envelope from Stanford University was fat. I tore into it, searching for the one word that would tell me everything I thought I needed to know.
"Congratulations!" My mother was dumbstruck. I had my validation, and my family its vindication.
But even now, some 37 years later, my acceptance to Stanford hasn't rendered my family's narrative moot. This past winter, I spent three weekends as an alum interviewing thirteen applicants to Stanford's class of 2023. They hailed from the affluent suburbs of Ventura County to the working-class cities of South Los Angeles. The differences in the students' awareness and resources for playing the college admissions game were significant. It left me thinking about the things we still need to do to make universities like Stanford and Georgetown legitimate choices for every kid. When Operation Varsity Blues, the college admissions scandal, broke a few weeks later, that thinking galvanized into action.
The college admissions scandal felt personal. Tabloid-worthy headlines of Hollywood stars and Silicon Valley venture capitalists lying, cheating, and bribing their kids into prestigious universities cast a shadow over any positive message I might have for the college-bound students of today. One of the parents indicted in the scandal is also a Stanford classmate, a fellow Illinoisan who was my next-door neighbor when we studied at Oxford our junior year. Now, she stands indicted on federal charges of mail fraud and money laundering for allegedly faking her daughter and son's athletic resumes and bribing coaches at Georgetown — yes, Georgetown — and USC to admit them for prowess they did not possess, all while funneling over half-million dollars in alleged bribes through a family trust as charitable contributions.
The lengths to which she and the other Operation Varsity Blues defendants had apparently gone to guarantee their kids' admittance to specific schools is not only stupefying, considering the vibrant college marketplace out there, but bizarre, too. I mean, photoshopping your son or daughter's face into an action shot of a legitimate athlete mid-row or vault? Who hatches a plan like that? And what kind of depravity does it take to anticipate getting away with it?
And when did expertise in a given athletic discipline become so essential to the college mission that its purported presence alone can do for an applicant what no other measurement in his or her file can, and that's guarantee admission? And once on campus, how does that "valued recruit," who possesses the most precious of skills, get away with being a no-show on the college team?
I thought about my applicants. Most had scheduled their interviews with me within hours of receiving my introductory email. But three took days to let me know they'd be "unavailable." The interview was optional. Stanford wouldn't penalize applicants who passed on it. But they hadn't "passed."
They all attended the same charter school, too, which was in a low-income, majority Hispanic community in South Los Angeles. I had experience with schools like it from directing and shooting videos for the California Charter School Association. And, "unavailable" did not comport with their core value of accountability or mission of graduating students ready for success in college.
But I also knew what applying to a school like Stanford can be like, the pull of that gravity. "Unavailable" spoke volumes to me. I found myself confronting a rare opportunity to put some of the human capital I'd earned on my journey to work by investing in theirs. So, I broke with Stanford's interview guidelines and called my contacts at the Association. Within a week, all three had sat for their interview.
I want to say, and we are all the better for it. But I'm not so sure. It had been an unwavering belief in the college admissions process based on my own experience with it that had prompted me to act. But the scandal was now making a mockery of that process. And I'd been the face of it for thirteen of our best and brightest.
How were they taking this news? And what about their parents who had driven over an hour in LA traffic, some taking time off minimum wage jobs, so that I could meet their son or daughter? What would they think when rejection likely arrived in a few, short days? Would they feel duped as my family had with my brother? And would they blame me ?
I had spent days crafting reports for their files that might do justice to their vitality and character. Writing them had not come easy, in part because of the stakes, but mostly because the kids had delivered. The stories they shared with me brimmed with passion and purpose. They were thoughtful, reflective, hopeful, funny, painful, anxious, messy, triumphant, and sometimes sad. And they rang true, both on their own individually and collectively as a whole. I know because some things, like the familiarity of home, transcend time. Their stories are my story, and your stories are theirs.
And that's what college should be; a place where everyone — heiresses, scions, firsts in the family, and middle-class Joes, alike — has the same access and shares the same possibilities.
College is a great equalizer; the linchpin to the social mobility that drives the American Dream of a better tomorrow. That's what makes the college admissions scandal so pernicious. Its rap sheets of lies may be evidence, but they are not the truth unless we allow them to be.
Eighty years ago, the daughter of an immigrant, my mother, rejoiced in attending Hunter College. Forty years later, she celebrated her son's acceptance to Stanford. Today? She's rolling over in her grave saying, "I told you so."
Not so fast mom.
My name is John, and I am you.
John Fitzgerald Keitel holds a Bachelor's of Arts in Human Biology and Drama from Stanford and a Master's in Cinema-Television Production from USC. He lives in West Hollywood, California with his Vizsla, Bodhi, where he makes documentary films.